Isaiah D. Cooper
Attorney at Law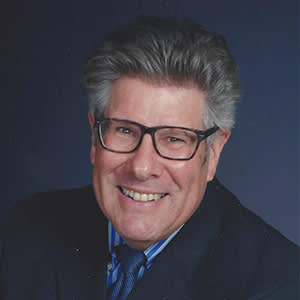 Cooper Law LLC's practice is focused on helping businesses and entrepreneurs document and close business transactions, including buying and selling businesses and/or assets, obtaining or providing debt financing, private placements of equity interests in order to raise capital, strategic ventures among multiple entities, engaging distributors of products or services, and engaging suppliers or manufacturers of parts.
Attorney Isaiah D. Cooper founded Cooper Law LLC in New Haven, Connecticut, at the beginning of 2004 and has continued his transactional law practice in his own firm since then. He began his law career in September 1991 as a tax associate with Gordon, Altman, Butowsky, Weitzen, Shalov & Wein (now defunct). From September 1994 to December 1996, he was associated with the tax, trust, and estates business firm of Withers Bergman LLP (formerly Bergman, Horowitz & Reynolds, P.C.) in New Haven, Connecticut. In 1996, in order to gain more experience with private placements and business transactions, Isaiah took a position at Pepe & Hazard LLP (which was acquired by McElroy, Deutsch, Mulvaney & Carpenter/PH, LLP after he left). Attorney Cooper remained at "Pepe & Hazard" until December 2001, when he became Of Counsel to Gregory & Adams P.C. in Wilton, Connecticut. Attorney Cooper continued to practice at Gregory & Adams P.C. until the end of 2003.
Attorney Cooper earned his law degree at the NYU School of Law in 1991. He is admitted to the bar in Connecticut and New York. Prior to beginning law school in August 1988, Isaiah worked for two years (1986-88) as a paralegal at the products liability firm of Herzfeld & Rubin, P.C. in New York City.
Before his legal career, Isaiah was a professional trombonist. Mr. Cooper performed as principal trombonist with the Jerusalem Symphony Orchestra in Israel in 1985-86, the Friedens Orchester (Peace Orchestra) in Stuttgart, Germany in 1984-85, the Santa Monica Symphony, and several other orchestras in Los Angeles, California from 1982-1984, and has done recording work in Memphis, Tennessee, Los Angeles, California, and Jerusalem and Tel Aviv, Israel. He has performed in marching bands, salsa bands, soul bands, klezmer bands, big bands, chamber music, and theatrical avant-garde ensembles.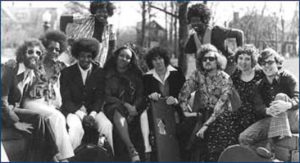 In 1973, Isaiah enrolled in a five-year program to obtain bachelors's and master's degrees in Music Education at the University of Buffalo (formerly SUNY at Buffalo). After two years in that program, he decided to pursue a degree in trombone performance and received his Bachelor of Fine Arts degree in 1978. During his five years in Buffalo, he studied with Richard Myers (of blessed memory), then the principal trombonist in the Buffalo Philharmonic Orchestra (the "BPO"), and also with Donald Miller, then the bass trombonist in the BPO. During his time in Buffalo, Isaiah performed with the salsa band "El Grande Sonito" (1973-74), The Equinox Soul Band (1975-76), as well as with a wide variety of chamber music groups.
Isaiah continued studying music at Youngstown State University (YSU) from 1978 to 1980, studying with Dr. Vern Kagarice (of blessed memory), who finished his career teaching at North Texas State University School of Music. During the summer of 1979, Isaiah toured the Great Lakes Region with the American Wind Symphony Orchestra, performing at waterfront parks from a motorized barge/floating stage. Mr. Cooper obtained his Master of Music degree in trombone performance from YSU in 1981.
Isaiah attended the University of Memphis (then Memphis State University) as a graduate student from 1980 to 1982. In Memphis, he studied with Dr. Douglas Lemmon (of blessed memory) and did a great deal of teaching and performing in Memphis. During those years, Isaiah was the "first call" substitute trombonist in the Memphis studios (where he recorded commercial jingles), the Memphis Symphony, the Memphis Opera, the Memphis Concert Band, and other organizations. During the "Memphis in May" festivals in 1981 and 1982, Isaiah was able to perform with an almost all African-American big band which included alumni of The Memphis Horns, The Ray Charles Band, Aretha Franklin, and others. He even got to play for a rodeo in Memphis. During the summer of 1982, Isaiah worked as an usher at the amphitheater at the then-new Mud Island River Park. Rather than just ushering, Isaiah was often given the responsibility of transporting the entertainers to and from the facility. In this connection, he met Al Jarreau, David Sanborn, Donny and Marie Osmond, Hal Holbrook, and the members of the Preservation Hall Jazz Band.
Isaiah decided to continue his doctoral studies at the University of Southern California and transferred there for the fall semester of 1982. He spent two years (from 1982 to 1984) in the L.A. area completing significant course work and performances towards a doctor of musical arts degree (which he did not complete). Isaiah studied with Dr. Terry Cravens at USC and privately with Ralph Sauer, then the principal trombonist in the Los Angeles Philharmonic Orchestra. During these years, Isaiah also taught and freelanced extensively, performing as principal trombonist with the Los Angeles Chamber Orchestra, the Santa Monica Symphony, the Korean Orchestra of Los Angeles, the Japanese Orchestra of Los Angeles, and the Orchestra of the Barrio. He also put significant energy into composing and conducting and premiering a number of new compositions, including ones he wrote. Concurrents, his improvisational avant-garde quartet (flute, trombone, vibraphone and cello) did a live broadcast of music written by its members (including Mr. Cooper) on public radio station KPFK in Southern California in 1984.
Isaiah received a grant from the German Academic Exchange Service to study in Germany from August 1984 until July 1985, spending two months studying German at the Goethe Institute in Freiburg, and ten months studying trombone with Herr Professor Dr. Armin Rosin at the Staatliche Hochschule Fȕr Musik und Darstellende Kunst in Stuttgart. Isaiah also did a fair amount of freelancing in Stuttgart and around Germany during that year. Isaiah again played with a Salsa band during his time in Stuttgart. In addition to Isaiah, this band included players from Puerto Rico, Colombia, Greece, Peru, Argentina, and Germany. He was also able to premier several compositions, both his own compositions and pieces by others, including a piece for three alphorns (remember the Ricola cough drops commercial?), brass, and percussion.
In the spring of 1985, Dr. Rosin did a series of recitals in Israel and discovered that the Jerusalem Symphony Orchestra (JSO) needed a new principal trombonist. The JSO's then music director, Gary Bertini, was also the conductor of the West German Radio Orchestra (in Cologne), and was scheduled to guest conduct the South German Radio Orchestra (in Stuttgart) in June. This meant that Isaiah was able to audition for the job in Jerusalem while still in Stuttgart, Germany. The following year (1985-86) Isaiah performed as principal trombonist for the JSO and freelanced with a big band from Tel Aviv, the Israel Chamber Orchestra, and with his section mates playing trombone trios and quartets (with a talented student).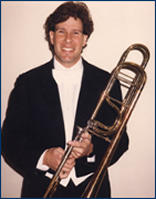 At the end of Isaiah's year in Jerusalem, the JSO did a tour in Germany. This was the first time since World War II and the Nazi genocide of European Jewry (among others) that a Jewish orchestra performed there.
Isaiah returned to the United States in the summer of 1986. He took a paralegal position at Herzfeld and Rubin (a products liability defense firm representing Volkswagen of America and most of the other automobile manufacturers) and moved in with his brother in Park Slope. He met his wife, Lauri Jan Lowell at the Park Slope Jewish Center. Isaiah and Lauri were married in June of 1988 and Isaiah began law school two months later. Isaiah and Lauri had two children and were married for 26 years before separating in 2014 and becoming divorced in 2016. Despite that, they are still good friends.
After Isaiah and Lauri separated in May of 2014, Isaiah began keeping company with Helene Sapadin and now lives with her in the Fair Haven neighborhood of New Haven.
When you need legal advice backed by experience, I'll be here to help.
Bar Admissions
Connecticut, 1991

New York, 1992

U.S. Tax Court, 1992
Education
New York University School of Law, New York, New York

Staatliche Hochschule Für Musik und Darstellende Kunst, Stuttgart

Professional Studies with trombone soloist Herr Doktor Professor Armin Rosin, German Academic Exchange Service Stipend - 1985

University of Southern California, Los Angeles, California

Professional Studies toward Doctor of Musical Arts degree (no degree) - 1984

Memphis State University (now the University of Memphis), Memphis, Tennessee

Professional Studies (no degree) - 1982

Youngstown State University, Youngstown, Ohio

Master of Music degree in Trombone Performance - 1981

SUNY at Buffalo (now the University at Buffalo), Buffalo, New York

Bachelor of Fine Arts degree in Trombone Performance - 1978

Honors: summa cum laude
Past Positions
Gregory & Adams P.C., Counsel, 2001 to 2003

McElroy, Deutsch, Mulvaney & Carpenter (formerly Pepe & Hazard), Senior Associate, 1996 to 2001

Withers Bergman LLP (formerly Bergman, Horowitz & Reynolds), Tax Associate, 1994 to 1996

Gordon Altman Butowsky Weitzen Shalov & Wein, Tax Associate, 1991 to 1994

Herzfeld & Rubin, P.C., Paralegal, 1986 to 1988
Current Employment Position
Cooper Law LLC, Founder, Member, Principal Attorney, 2004